Friday, 7 December 2018
Assalamualaikum & Hai blogger! rasanya lama dah tak update. memang lama pon, dah berbulan dah... bukan focus belajar pun, busy main phone je. Anyway.... SPM IS OVER and i'm sooooooo happy!! even tak struggle mana pun untuk spm ni, tapi i feel the pain T.T sakit jugak menghadap buku dua tiga bulan ni and no instagram/twitter for a month.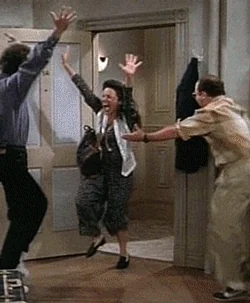 What next?
i'm going to an english course for 3 months..?... i think. Actually ni plan mak, and memandangkan english sendiri pun barai so akur jela. maybe boleh write an entry tentang pengalaman ke sana nanti....in english?... idk.
apapun, doakan saya dapat capai target SPM :)
Saturday, 30 December 2017
Assalamualaikum&Hi everyone!
so, today i just want to share some back to school MUST-HAVE! I've planned to done this entry long long time ago. but hehe it tooks longer than i expected.. so, let's get started!
1. BACKPACK
hanya sekdar hiasan
apalah sekolah tanpa beg sekolah.. right? i recommend a big with a lot of compartment so you can organize your stuff easily!
2. BOOKS
here, you'll need 2 type of notebook. 1---exercise book and 2---notebook to write down anything. this is important! becouse i believe, sometimes, your teacher change the slide real quick. i feel that. and to write down some other notes like things you need to bring the next day.
3. PENCIL CASE
Here some tips on choosing a PERFECT pencil case; one with a lot of compartment; one that can fit calculator; one that can fit your stuff(eraser, pens & correction tape/white out). so, you won't left anything behind.
4.
PLANNER
some people doesn't realizes the important of planner. a planner can keep you organize. you can also manage your time properly and plan your study time. ok i got this planner from MR.DIY . i love it. it is for daily plan and it contains exactly 365 pages for 365 days (1 year)!
5. PENS&HIGHLIGHTER
normal. everyone knows it. ok so i got some from popular bookstore, some from border and some from daiso. i prefer ballpen with 0.7mm tip becouse it is thick and you can read it easily.
6. STICKY NOTES
I am crazy for sticky notes. ilove sticky notes. you can write on it and paste is anywhere so you can read it anywhere, anytime, easily. urm, i got some from eco shop (the rm2 one) and some from MR.DIY!
That's all, bye!